Morgan Motor Company
The iconic 110-year old British manufacturer of hand-built premium sports cars with a classic design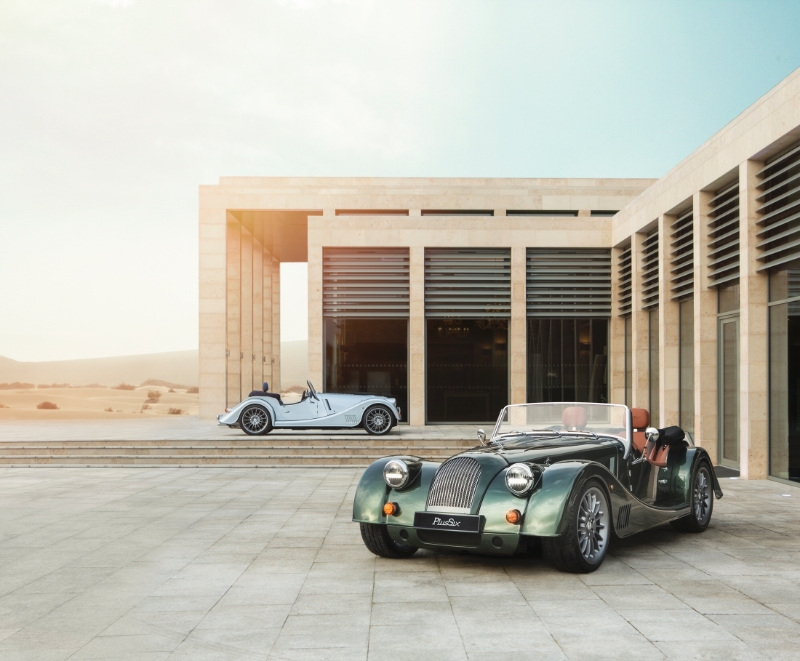 Founded in 1909, Morgan continues to this day to hand-build premium sports cars with a classic design. The Morgan brand is synonymous of quintessential British craftmanship, elegance, performance and design. Morgan has a loyal and active owners' community of "Moggies" with more than 5,000 members and 50 clubs globally.
Morgan's cars are sold in the UK, Europe, USA and the rest of the world including Japan and Australia. The Company is headquartered in Malvern, UK, where it continues to manufacture cars according to traditional techniques in its historical facility, which opened in 1914 and receives approximately 30,000 visitors each year.
Morgan launched at the 2019 Geneva International Motor Show an all-new model, the Plus Six, which retains the iconic Morgan silhouette while introducing significant improvements in terms of performance, comfort and emissions. The Morgan Plus Six is the first vehicle to be underpinned by Morgan's new CX-generation bonded aluminum platform.
Business:
Consumer and Leisure
Country:
United Kingdom
Date of
investment:
Apr 2019
Turnover:
€40 million
Number of
employees:
200
CEO:
Steve Morris
Company
website:
www.morgan-motor.co.uk
follow us