CSM Ingredients
One of the leading European manufacturers and distributors of bakery ingredients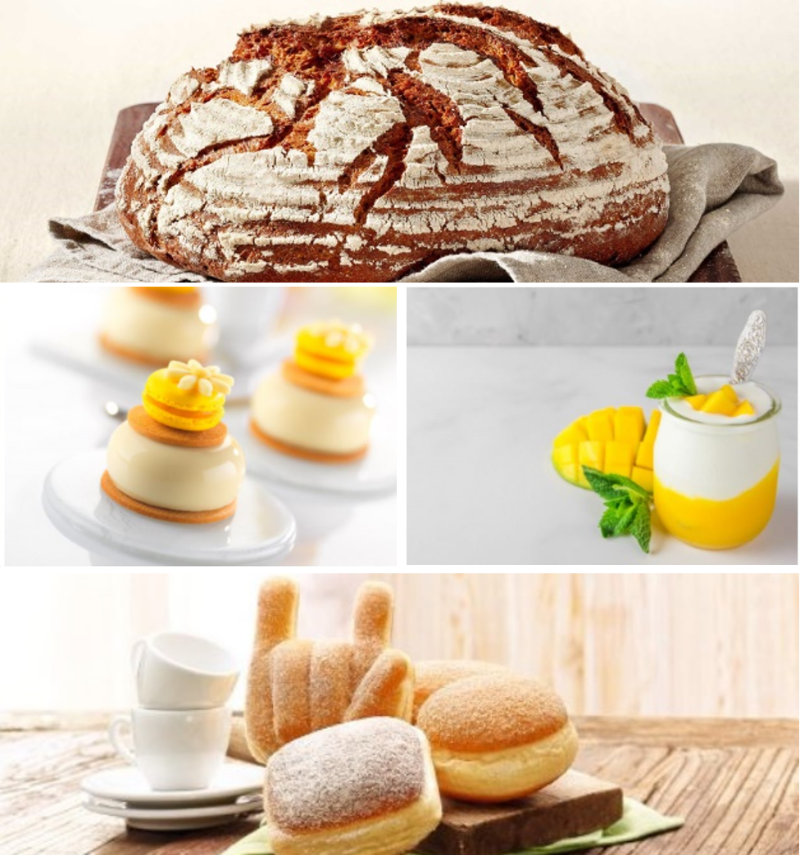 CSM Ingredients is an international leading manufacturer and distributor of bakery ingredients mainly to the artisanal traditional trade (pastry and bakery shops) and industrial channels, with one of the industry's broadest ranges of product portfolio focused primarily on bread ingredients, pastry mixes, bakery fats, fillings, glazes, toppings and icings. Key brands include Agivega, Arkady, Artisal, Braims, Craigmillar, Marguerite, Masterline, MeisterMarken, Ulmer Spatz and Waldkorn.
CSM Ingredients serves bakeries and businesspeople with an international presence that includes a vast network of manufacturing plant (8, including one in China and one joint venture in Tunisia), innovation centers and product development facilities. The Company also maintains strategic partnerships around the world to ensure availability of specialized ingredients, leverage unique product expertise and offer known, trusted brands to help our customers grow their businesses. The main markets in Europe are Germany, Italy, France, the UK and Benelux, with a growing presence in China and Asia.
CSM Ingredients serves artisan and industrial bakeries as well as retail and foodservice markets with a broad range of ingredient products and solutions. Our product development and culinary expertise span the globe, cultivating knowledge across markets, product categories and consumer trends to identify unique and relevant opportunities. From sweet to savory, CSM Ingredients' portfolio is created to better serve its customers as they deliver to theirs.
Business:
Industrial Manufacturing
Country:
Other
Date of
investment:
Apr 2021
Turnover:
€500 million
Number of
employees:
1,400
CEO:
Aldo Uva
Company
website:
www.csmingredients.com