Artsana
Artsana, whose core businesses include global baby care brand Chicco and PIC Solution a leader in Italian self medication, is the leading Italian branded consumer care group.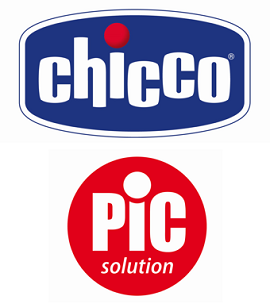 Artsana, headquartered in Como, Italy, was founded in 1946 by Pietro Catelli as a distributor of syringes. Over the years the business expanded applying advanced manufacturing technologies, developing the PIC brand into other product categories and launching the Chicco baby care brand in 1958.
Artsana today operates two very distinct core business units: infant care and self medication products, each having dedicated production and sales forces.
Infant care (Chicco and other brands) comprises a full range of products for babies from 0-36 months of age, including nursing (e.g. feeding products), juvenile (e.g. strollers, car seats), toys, clothing/shoes and baby diapers. Products are mainly distributed through the wholesale channel in specialized stores.
Self medication (PIC Solution): diabetes related solutions (e.g. syringes, needles, finger prick tests), self-care products (e.g. dressings, bandages and plasters), venipuncture products (e.g. syringes), electromedical instruments (e.g. aerosols, nebulisers, humidifiers), thermometers and others (e.g. health products, blood pressure monitors, diagnostic tests). Products are distributed through pharmacies and hospitals.
The Company operates on a global scale generating 60% of its revenues from export markets.
The core production is partially outsourced and partially carried out internally, through three production facilities located in Italy (Como, Milan and Brescia) and one in Romania.
Business:
Consumer, retail and leisure
Country:
Italy
Date of
investment:
Jun 2016
Turnover:
€1.2 billion
Number of
employees:
4,000
CEO:
Claudio De Conto
Company
website:
www.artsana.com
follow us