Our Foundations
Invest for Children, an active corporate foundation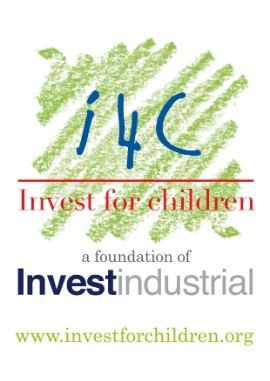 In 2000 Investindustrial established Invest for Children, a corporate foundation whose mission is to help differently abled people and underprivileged children achieve a better quality of life.
Invest for Children operates in Europe with a special focus on Southern Europe (Spain, Italy, Portugal and Switzerland) and is a full member of EVPA (European Venture Philanthropy Association), Private Equity Foundation and is audited by KPMG.
Investindustrial believes that financial and industrial investors should have a major role in making the world a better place to live in. Invest for Children aims to understand diversity, works towards integration and represents a useful vehicle to help disabled people achieve a better quality of living.
Since inception, Invest for Children has sponsored several projects in a series of different fields including: sport, work, education, medicine and the wider community.
Invest for Children's Aura foundation marked a milestone for the foundation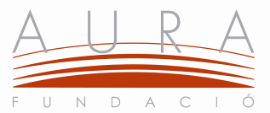 During 2012, Aura Foundation became a part of i4c to double the size of the foundation over the next five years. The project aims to significantly increase the number of differently-abled people who are able to enter work in the coming years. Invest for Children is committed to financially supporting the foundation and to offering managerial and strategic consulting skills to allow the foundation to achieve its mission. Leading companies have already joined the Project Aura initiatives to facilitate the integration of differently abled people in a working enviroment. The Project Aura (www.projectaura.org) was established in Barcelona in October 1989, by an initiative of professionals from the area of integration education. Project Aura is the first program of Supported Employment in Spain, a pioneer in the implementation and development of this methodology. The aim of this program is to integrate people with special needs, mostly with Down's Syndrome, to the ordinary labour market via the Supported Employment methodology. Since 1989 more than 100 young people have joined the ordinary working world. More than 80% of the workers have maintained their positions and have indefinite term contracts. Project Aura is a founding member of AESE (Spanish Association of Employment), ACTAS (Catalan Association for Supported Employment), a member of FEISD (Spanish of Down's Syndrome) and APPS (Catalan Federation for protection of people with mental retardation).
Investindustrial Foundation, a tangible support in building a better world

The Investindustrial Foundation is primarily focused on the promotion of education, diversity, environmental protectionand conservation, and the promotion of arts, culture, heritage and science.
The Investindustrial Foundation recently focused its efforts on two pillars of its broader remit: environmental protection and conservation, and the promotion of education and diversity.
In regards to the environment, and also educational advancement, the Investindustrial Foundation started working with the NYU Stern Center for Sustainable Business, headed by Professor Tensie Whelan, and will be sponsoring her team as they pilot a new methodology in the automotive industry. The team's project analyses the investment companies make in addressing material sustainability factors in their organisations and then establishes the key metrics for benchmarking and assessing these investments ongoing.
For diversity and education, in this case professional education and development, the Investindustrial Foundation considered the underrepresentation of women in private equity. With this, Investindustrial became a supporter of Level20 (www.level20.org), a not-for-profit organisation formed and seeded by a Group of 12 senior women in private equity, representing GPs and LPs, to inspire women to join and succeed in the private equity industry.
Partners supporting i4c activities
follow us