Our Foundations
Investindustrial Foundation, a tangible support in building a better world

The Investindustrial Foundation is primarily focused on the promotion of education, diversity, environmental protectionand conservation, and the promotion of arts, culture, heritage and science.
The Investindustrial Foundation recently focused its efforts on two pillars of its broader remit: environmental protection and conservation, and the promotion of education and diversity.
In regards to the environment, and also educational advancement, the Investindustrial Foundation sponsors the NYU Stern's Center for Sustainable Business, as they pilot a new methodology for calculating economic impact of sustainable investments "ROSI". The team's project analyses the investment companies make in addressing material sustainability factors in their organisations and then establishes the key metrics for benchmarking and assessing these investments ongoing.
Invest for Children, an active corporate foundation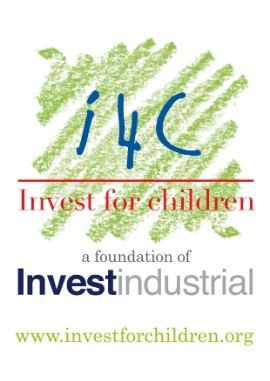 In 2000 Investindustrial established Invest for Children, a corporate foundation whose mission is to help differently abled people and underprivileged children achieve a better quality of life.
Invest for Children operates in Europe with a special focus on Southern Europe (Spain, Italy, Portugal and Switzerland) and is a full member of EVPA (European Venture Philanthropy Association), Private Equity Foundation and is audited by KPMG.
Investindustrial believes that financial and industrial investors should have a major role in making the world a better place to live in. Invest for Children aims to understand diversity, works towards integration and represents a useful vehicle to help disabled people achieve a better quality of living.
Since inception, Invest for Children has sponsored several projects in a series of different fields including: sport, work, education, medicine and the wider community.
Invest for Children's Aura foundation marked a milestone for the foundation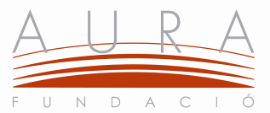 Aura Foundation was founded in October 1989. This non-profit organization initially was formed as an association and has operated as a private foundation since 2004. In 2012, it became part of Invest for children to enlarge its size. The project aims to significantly increase the number of differently-abled people who are able to enter work in the coming years. Invest for children is committed to financially supporting Aura Foundation and to offering managerial and strategic consulting skills. Leading companies have already joined the Aura Foundation initiatives to facilitate the integration of differently abled people in a working environment.
Aura Foundation pioneered the «Supported Employment» programme in Spain by implementing and developing its methodology.
The Aura Foundation aims to improve the quality of life of people with intellectual disability by helping to integrate them into society and find them employment by using the «Supported Employment» model.
Aura Foundation has received great international recognition as a reference of the methodology of "Supported Employment" by APSE, EUSE and EASPD. Thanks to its success, this model has been implemented in organizations in Europe and Latin America with the support of AURA.
AURA was invited to the United Nations (UN) headquarters in New York in 2018, and to the UN Geneva headquarters in 2019, as a speaker at the World Down Syndrome Day Congress, for being pioneers of the "Supported Employment" methodology in Europe. Also in 2019, people with intellectual disabilities of Aura Foundation presented a Manifesto on " Supported Employment " in the Congress of Deputies in Madrid.
In 2020, Aura Foundation will visit Dubai to be awarded the "World Down Syndrome Day Recipients" prize for its work of 30 years in the social and employment inclusion of people with Down syndrome. https://www.ds-int.org/news/2019-wdsd-award-recipients
Partners supporting i4c activities
follow us