UN Sustainable Development Goals
Several of Investindustrial's material sustainability issues relate directly to the UN Sustainable Development Goals (SDGs)
Developed by the UN in 2015, these 17 Global Goals and 169 targets aim to stimulate urgent action by all countries to achieve peace and prosperity for people and planet. Whilst initially aimed at governments, it is recognised that business has a key role to play in meeting the SDGs, and that they can offer companies a significant new growth strategy and valuable new market opportunities.
Investindustrial contributes to the SDGs in three ways, through:
Portfolio companies, many of which report on their own contribution to selected SDGs in their own sustainability reports;
Investindustrial's own operations; and
Invest for children and the Investindustrial Foundation.
Detailed consideration of the SDG framework helped to identify which goals Investindustrial and each portfolio company has the greatest opportunity to impact, as shown on the opposite page.
As Investindustrial measures business performance, in the future Investindustrial will also measure the relative contribution to each of these goals.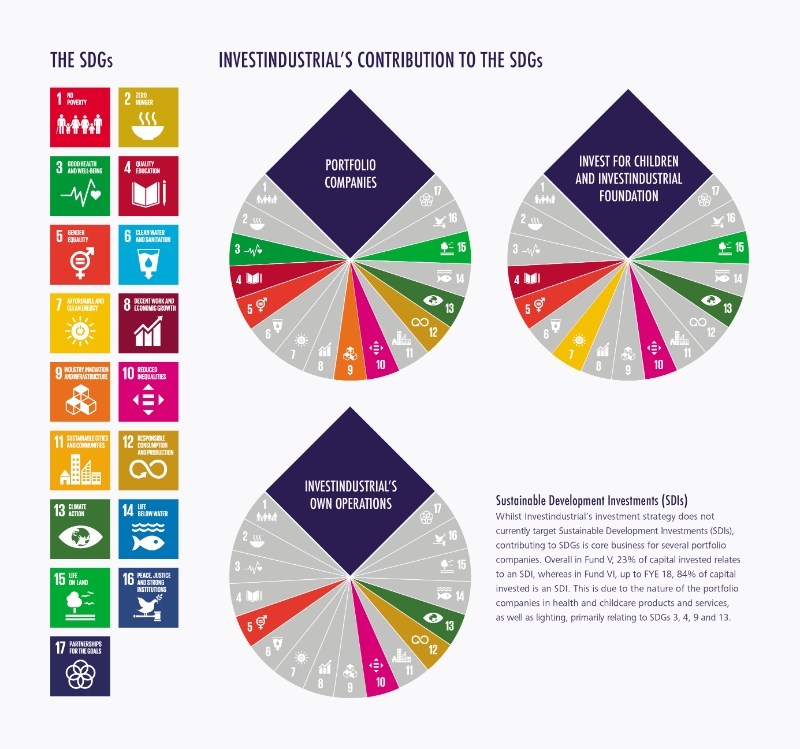 follow us