Sustainability Strategy & Objectives
Sustainability Strategy and Objectives
Investindustrial's sustainability strategy builds on the company's mission statement and firm values.
Investindustrial seeks to strengthen aspects of sustainability at a firm level, through investment in portfolio companies, by helping to shape best practice within the industry, and through Investindustrial's Foundations.
In order to deliver on its sustainability strategy, Investindustrial set medium and long term objectives for each material sustainability issue to track and improve sustainability performance where it matters most. These objectives, are reviewed and updated regularly.
Objectives are monitored on an annual basis for their impact on the business, community and the environment. All active portfolio companies also complete an annual assessment which includes measuring their carbon footprint along with other key ESGC metrics.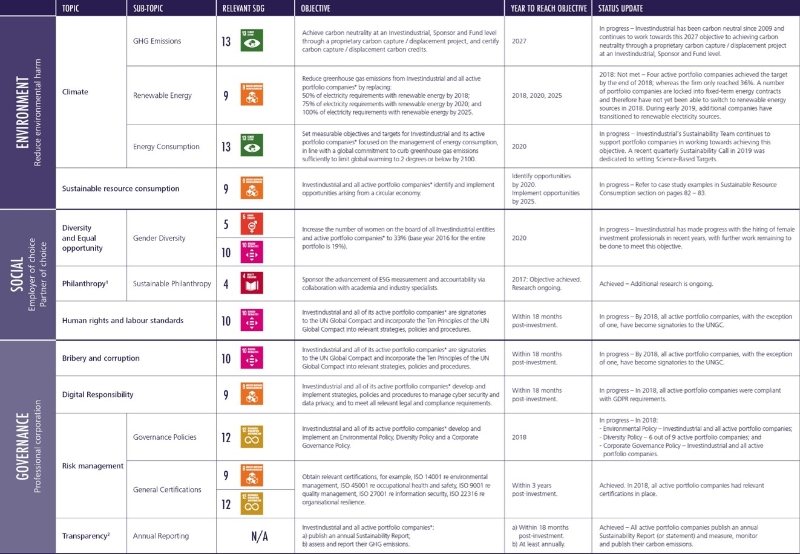 follow us