Materiality
Key ESG Material Issues
Investindustrial undertook a materiality assessment to update and prioritise the topics that shape Investindustrial's sustainability strategy and reporting. Material issues are defined as actual or potential risks and opportunities relating to the business, including portfolio company businesses, that have a significant economic, environmental, social and cultural impact, or substantively influence the assessments and decisions of relevant stakeholders.
The materiality process undertaken was informed by the Global Reporting Initiative (GRI). It involved research and benchmarking, a review of each of the portfolio companies own sustainability reports and their identified material issues, and consideration of issues facing the industry, including those relating to the Task Force on Climate-related Financial Disclosures (TCFD), OECD Guidelines for Multinational Enterprises, Principles for Responsible Investment (PRI) and Sustainable Development Goals (SDGs).
An impact mapping exercise was undertaken, followed by internal validation
of the assessment findings, informed by continual dialogue with investors. Investindustrial will review material sustainability issues at least annually as the portfolio and nature of issues can change.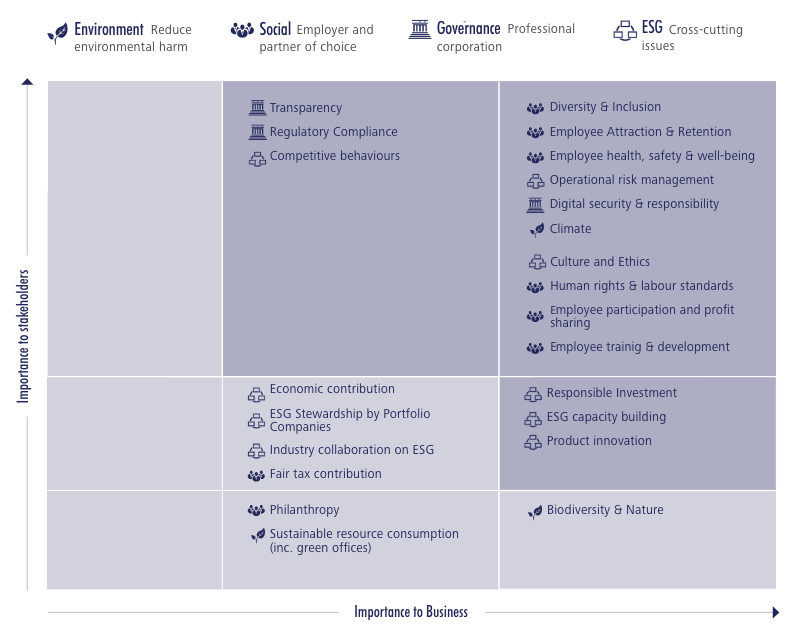 follow us