Carbon Neutrality
At the core of Investindustrial's conviction in ESG issues is the need to reduce carbon emissions, which has societal benefit and commercial value. Investindustrial, carbon neutral since 2009, aims to take a fresh approach to reducing carbon emissions by pursuing innovative and bold measures.
Southern Europe's First Carbonneutral® Investment Team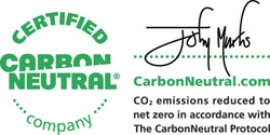 Investindustrial places significant importance on reducing its carbon footprint and has worked with the CarbonNeutral Company, a world leading provider of carbon reduction solutions, to measure its Greenhouse Gas (GHG) emissions footprint.
In recent years, the Group has supported several projects to offset the emissions and achieve carbon neutrality. The last two projects supported were in Turkey (Aydin - Geothermal Energy and Ankara - Landfill Gas to Energy).
In addition Investindustrial has undertaken a series of actions to reduce its overall emissions per employee.
In 2016, Investindustrial created a Carbon Neutral Policy that provides guidelines to improve the carbon footprint of its portfolio companies. Investindustrial believes that by taking the first step in measuring its carbon footprint, the investee companies are now furnished with vital information that will allow them to act on crucial carbon emissions issues andreduction opportunities via carefully structured KPIs, as Investindustrial has done for itself.
Whilst Investindustrial's primary goal is carbon reduction and ultimately carbon neutrality, this is not always immediately possible. As such Investindustrial is in the process of developing carbon reduction projects to offset GHG emissions in order to achieve carbon neutrality at an investment programme level.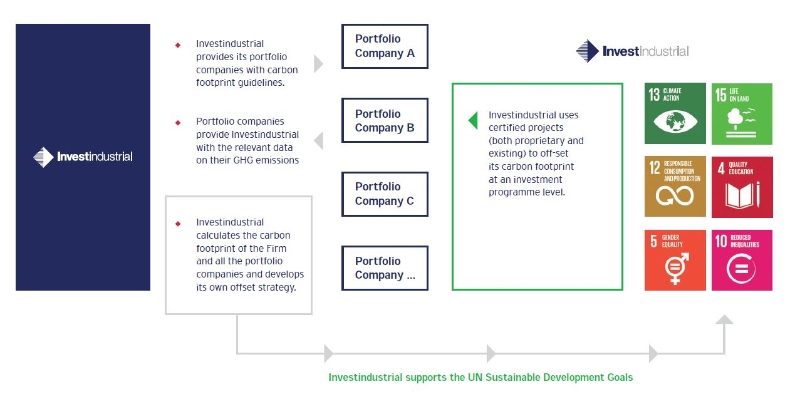 Given the size and variable nature of the portfolio, Investindustrial seeks an innovative solution to carbon offsetting that is sustainable,flexible and most effective over time. After careful consideration of multiple options Investindustrial decided that, not dissimilar to its portfolio investments, it should be both owner and manager ofthe initiative and will work with experienced practitioners to develop a project to meet 100% or more of its offsetting needs in the long-term. In the interim, Investindustrial will continue to invest in established and reputable global carbon reduction programmes to meet its offset requirements; however, as Investindustrial's own project matures, there will be less and less reliance on external offsetting.

follow us