Neolith
Global leading producer of large-size ceramic performance surfaces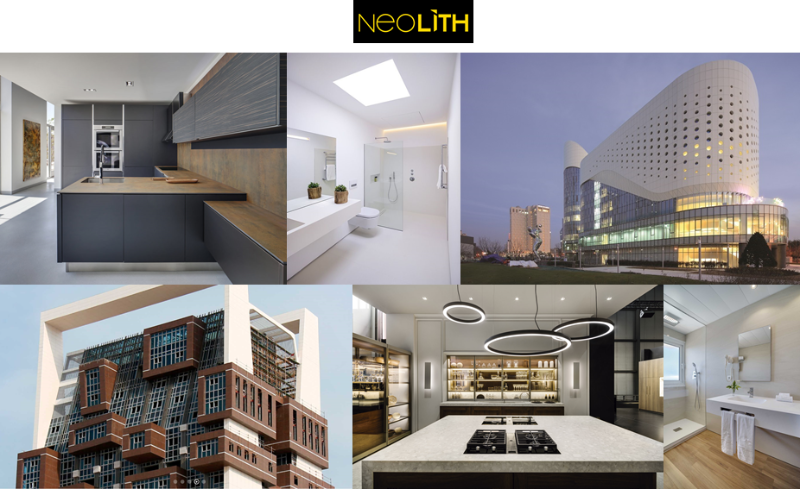 Neolith was founded in 2009 by Jesus Esteve and his brother Jose Luis (founders and owners) who were previously the successful owners of a natural stone company focused on kitchens which was created by their father. The founders have a strong understanding of the potential that technical surfaces such as Neolith have to replace traditional materials in a variety of everyday applications, and the route-to-market for their products.
Neolith is a leading player in the technical sintered stone sector, which is the fastest growing segment of stone performance surfaces, and with a size of 1.8 million sqm sold in 2018.
The highly functional material is created from 100% natural raw materials that are subjected to high temperatures and pressures to create a material with unique technical characteristics (high and low temperature resistant, durability, pressure and weight resistant, easy to clean and hygienic). As a result, the Neolith material can be created in a variety of textures and thicknesses (3mm, 6mm, 12mm and 20mm), allowing it to serve multiple end-markets: high-end kitchens, bathrooms, furniture, flooring, wall claddings and facades.
Business:
Industrial Manufacturing
Country:
Spain
Date of
investment:
Sep 2019
Turnover:
€110 million
Number of
employees:
470
CEO:
Jesus Esteve
Company
website:
www.neolith.com
follow us