Comax France
The company provides grid power and storage services supporting the energy transition. Comax operates battery storage systems providing frequency reserve services to the grid, and a portfolio of gas fired power plants to meet peak demand. It also operates eleven highly efficient cogeneration plants that supply electricity and heat under long term agreements.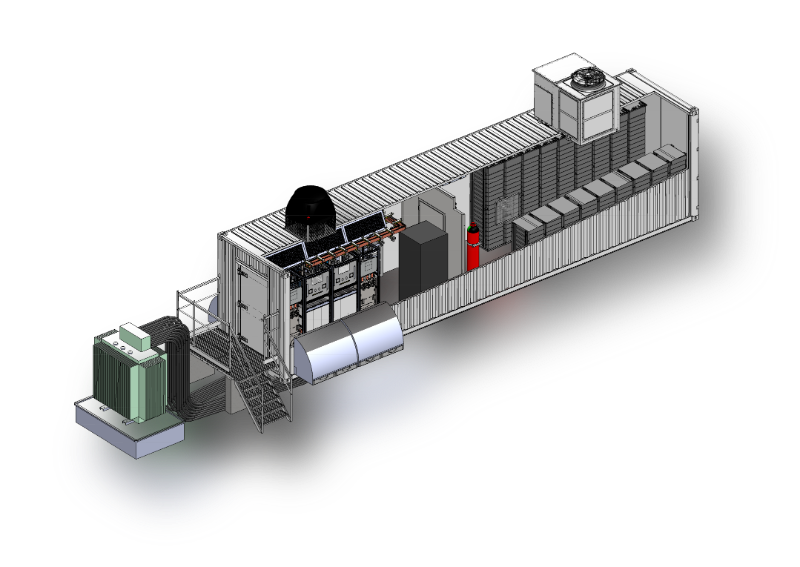 Comax's activity today is the result of regulatory changes, technological progress, but also the needs of the electrical network and political choices in favor of the energy transition and low-carbon energy.
Comax was initially one of the pioneers and major players in gas cogeneration in France with more than 200MW of total power capacity. Cogeneration plants are small production units capable of generating both electricity and heat that is then sold to manufacturing companies or urban heating networks. ​Because of their energy efficiency, they have benefited from a ​long-term purchase obligation by EDF for several years. As regulation has evolved, the entire power generation fleet is gradually being used as a back-up/ flexibility capacity by the grid to meet peak electricity production on demand.
The technological evolution, the decrease of the production cost of batteries, combined with the acceleration of public policies in fostering renewable energies allow Comax to become today one of the first movers and leaders in battery-based energy storage services ("BESS") in France. The company develops new battery-based flexibility services, extremely reactive and can work both in injection, for example when there is a surge in demand for additional power on the grid, and in withdrawal, for example in case of oversupply when wind or solar production is too high.
The combination of thermal assets and battery-based energy storage solutions is allowing Comax to offer a wide range of grid balancing services, becoming a key partner for the grid operator while optimizing revenue generation.
Business:
Industrial Manufacturing
Country:
France
Date of
investment:
Jun 2022
Number of
employees:
~20
CEO:
Xavier Embroise
Company
website:
www.comaxfrance.com